Rosslyn Chapel Visit - Summer 2009
Collegiate Chapel of Saint Mathew
Study of the older external architecture - a work in progress

The Name Ross Lynne is (Point) (of the Waterfall) (Ros) (Lynne)

1440-1446 Planned, Built and Completed phase I
1450 Dedicated (North Door Latin letters (text) date)
1484 Sir William St Clair (3rd Prince of Orkney) Founder dies
1571 Reformation degrades chapel
1592 Oliver St Clair destroys alters - chapel falls into disrepair
1630 Sinclair Charters
1650 Cromwell stables army horses at the chapel. Battle of Dunbar. Sir William Sinclair (Knight) killed, Buried in chapel vault
1700 Fr Richard Augustine Hay completes 3 volume study of St Clair family
1736 First (plain) glass in windows by Sir James Sinclair
1700-1800 Carvings on North wall replaced (or added)
1835 Genealogie of the Sainte Clairs'
1862 Reconsecration (Episcopal church)
1867 First stained glass added (4th Earl)
1880 Apse added with Organ Loft above.
1915 Asphalt applied to roof
1954 Coatings of Magnesium Flouride applied to carvings some more stained glass added
1997 Canopy (The umbrella) erected to protect roof
2004 Da Vinci Code published - tourist figures for 1 year happen in 1 month
2009 Internal protection to prevent roof falling on visitors
CLICK THE IMAGE BELOW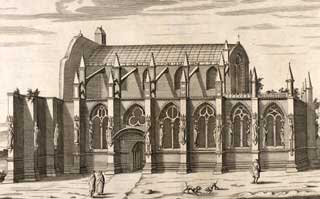 The exterior of Rosslyn Chapel by John Slezer circa 1693
Thank you to the National Library of Scotland
for supplying this copyright image and allowing its use.
It is not possible to take photos inside the chapel at this time so it is a perfect opportunity to examine the exterior of the building.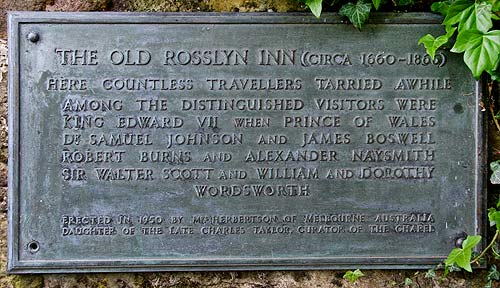 Bronze Plaque on the Inn adjacent to the Chapel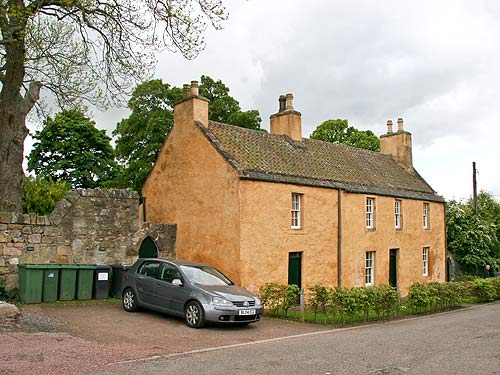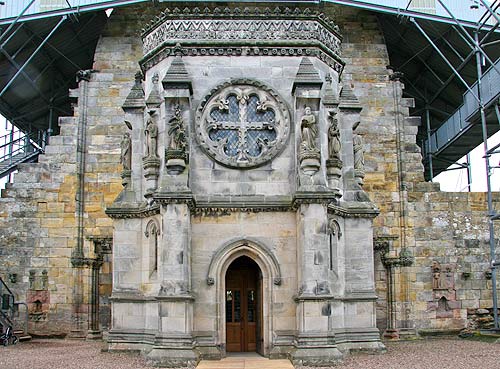 Victorian Entrance (old entrances, seperate for men and women are at the sides)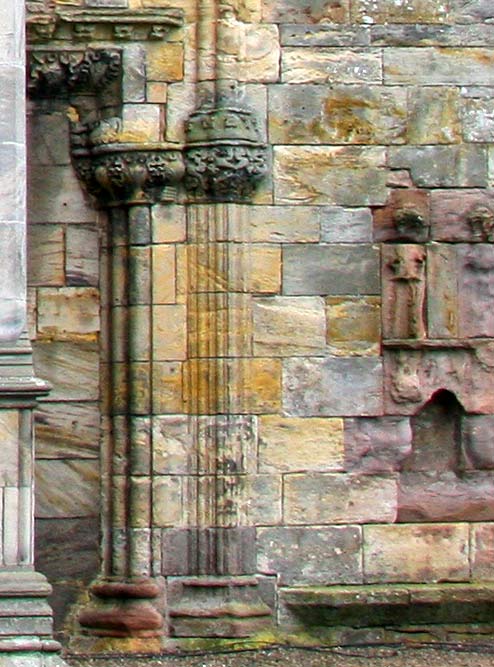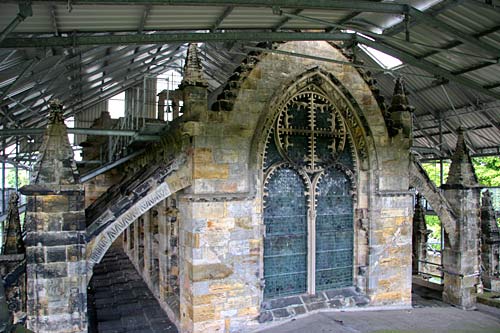 Top (east)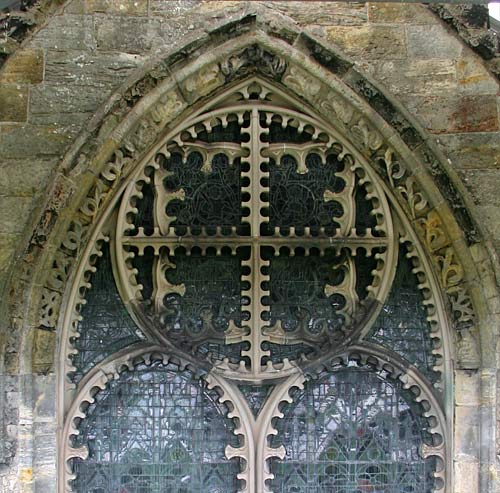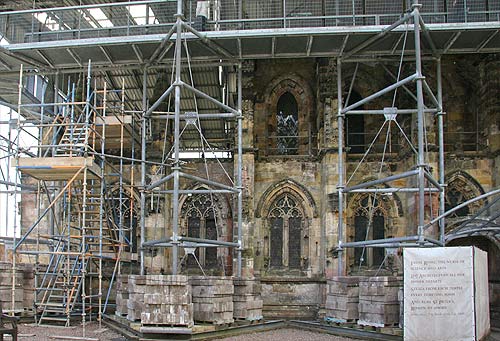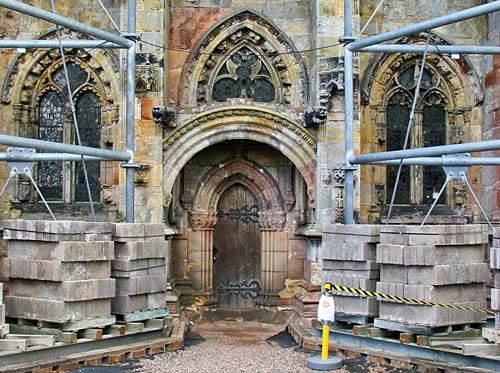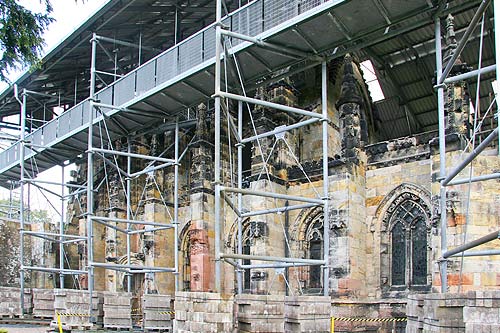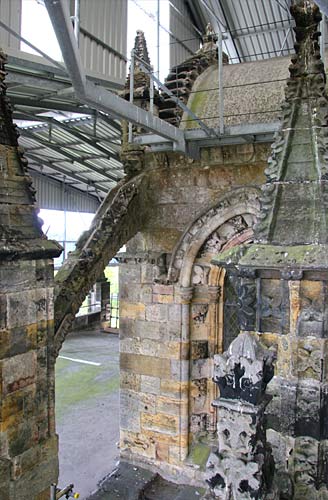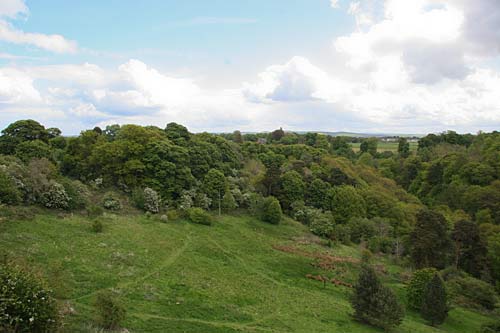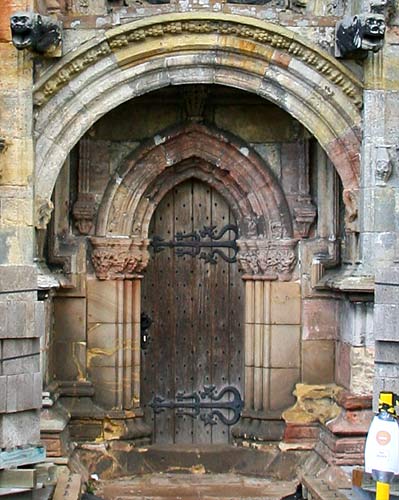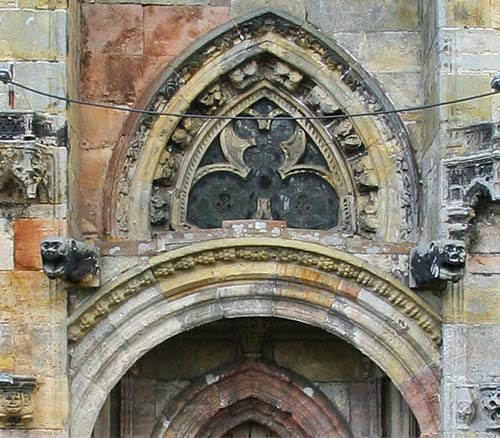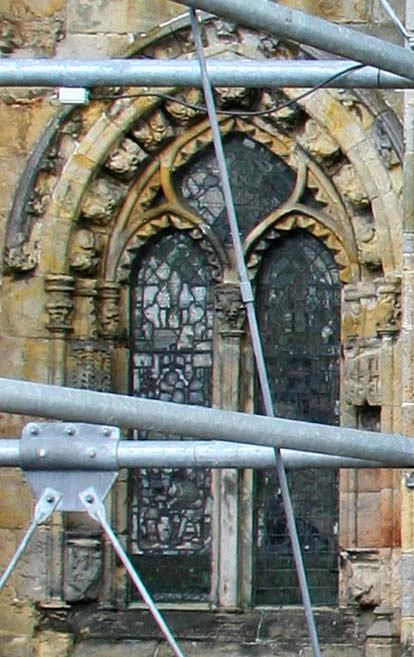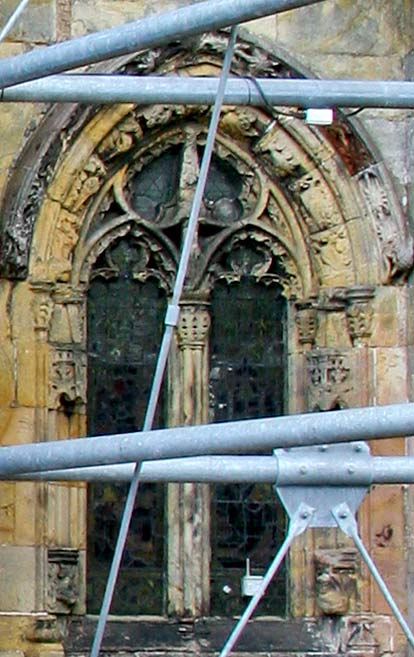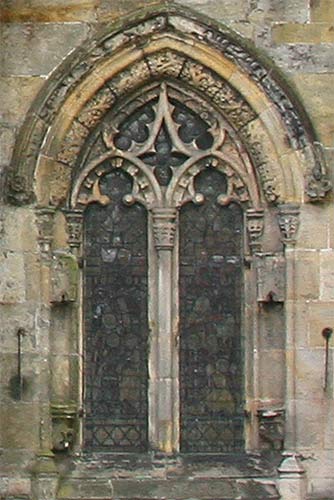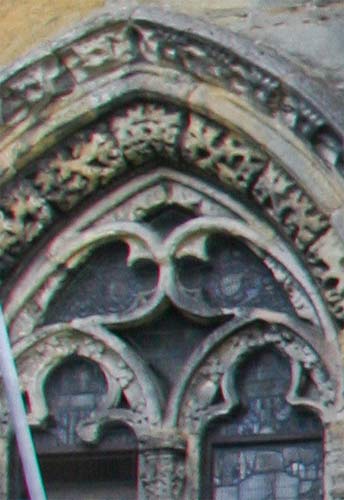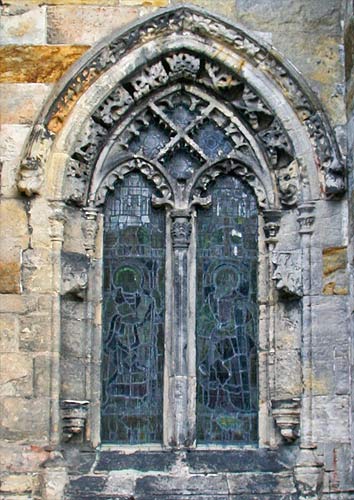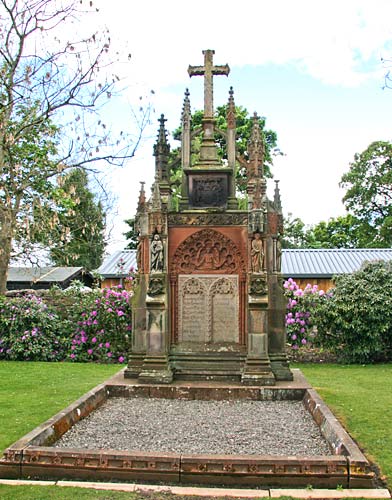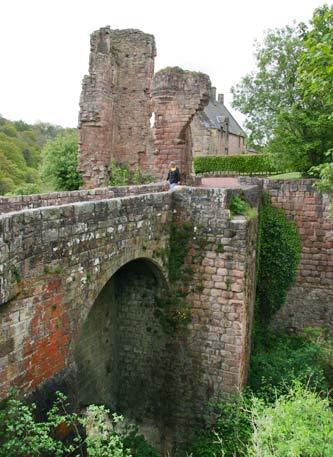 Rosslyn Castle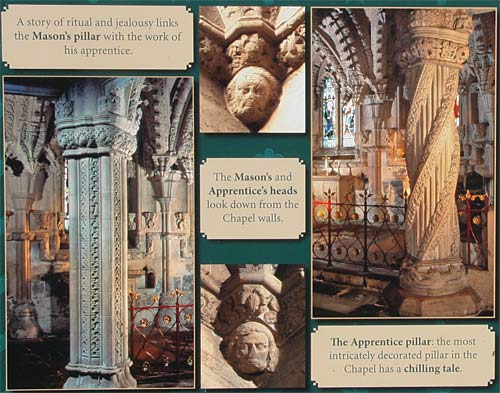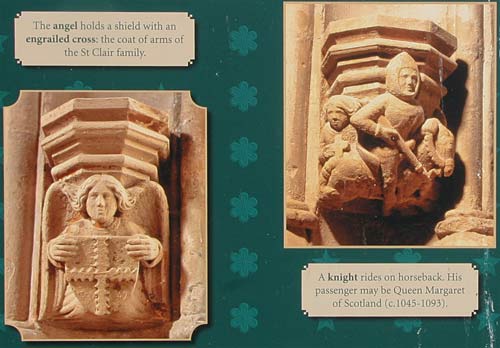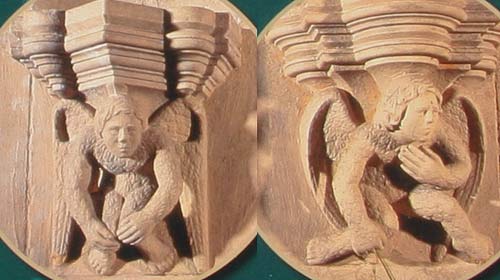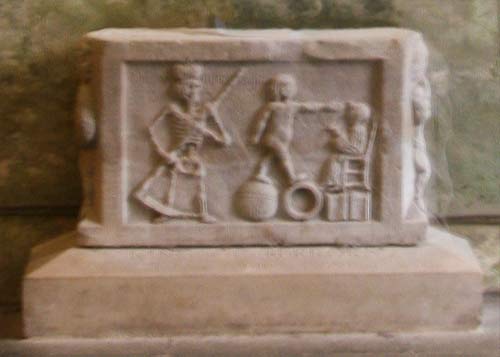 Genealogie of the Sainteclaires of Rosslyn By Richard Augustine Hay, James Maidment 1835 edition - Full Book On-line (Google Books) Also contains on pages 16-18 (xvi - xviii) A list of the then known engravings of Castle and Chapel.
Codex Sinaiticus - the oldest Bible This 1600 year old work is in Greek, translated into English.
The Rosslyn Hoax by Robert Cooper
Alternative spellings: Roslin church Rosslyne Rosslynne